Project Management Tools - Top Tools For Agile Project Management
Written By : Bakkah
7 May 2023
Trying to manage your projects and team members effortlessly? Do you need project management tools that might help?
Communication and project tracking is essential for every organization. Using PM tools enables project managers to keep their teams organized, on time & on budget throughout the entire project lifecycle.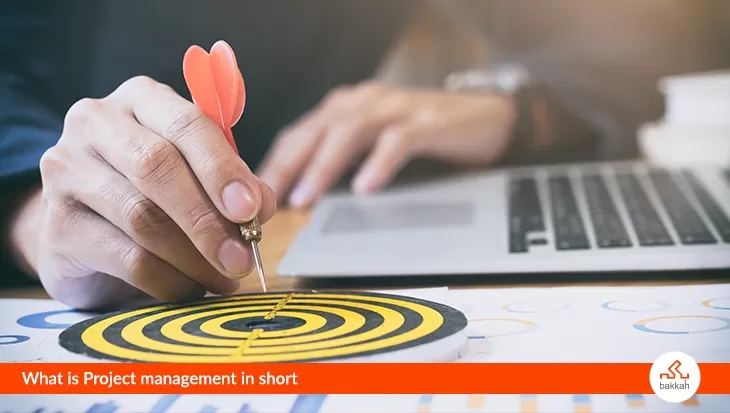 What is Project management?
Project management is to apply the theories of project management regarding the methods, processes, stages, information, roles, skills, and experience to achieve the required goal of the project with the best possible ROI with no violation of the project acceptance criteria within agreed parameters.
In project management, a team is led to achieving specific goals or completing deliverables by a specific deadline. On a side note, creating successful projects within time, budget, and scope requires documentation, planning, tracking, and communication.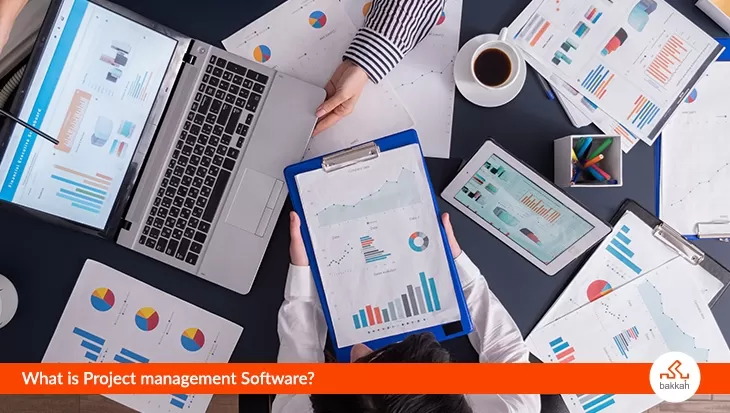 What is Project Management Tool?
A Project Management Tool helps employees, administrators, and teams manage long-term projects, as well as coordinate individual tasks.
This is accomplished by a range of tools designed to manage workloads, monitor productivity, and allocate resources. Project Management Software focuses heavily on task interdependence.
Since it is used primarily for the coordination of a sequence of tasks or a larger project, it has several uses, such as:
Track multiple projects

Analyze team productivity

Track the progress of a team or individual using the software

Industries that require project management, task management, and goals for weekly, monthly, and annual projects can benefit from these Project Management Software products as well.

It also includes tools for planning, tracking time, allocating resources, as well as communicating.
Top Project Management Tools
The following tools will assist you in managing your projects more effectively in 2023:
1- Monday tools for project management
No coding skills are required, Monday.com's Work Operating System (Work OS) allows project managers to create their perfect workflow with customizable functionalities.
Whether it's precise project planning, product management, or simple task management, the platform adapts itself to meet your needs.
Features:
Viewing project data in a variety of ways, including tables, Kanban boards, and dashboards

Bring project data to life with colorful interfaces

Using the WorkForms tool, you can customize and share surveys for data collection

Accessing easy integrations to empower developers, marketers, CRMs, and project managers

Creating automation rules from a long list of pre-built automation
2- Microsoft tools for project management
It's one of the Microsoft 365 apps that is designed with lists in mind, and it's part of the Microsoft 365 work management app collection.
The list can be viewed in any format, such as calendars, galleries, grids, or custom views.
Features:
For larger, more complex projects, Microsoft Project is one of the most accurate ways to a feature-rich project management process
For tracking progress and making necessary changes to activities from beginning to end.
3- ClickUp tools for project management
As the best project management solution with the most views, ClickUp come at the top of our list.
For those looking to manage their work schedule or plan events with precision, it includes free Gantt Charts as well as lists, calendars, and task-based tabs.
Features:
List, Board, Gantt, Calendar, Workload, and Map views are available for visualizing project data
A list of possible operations can be filtered and modified in bulk, or tasks can be created and modified individually
Configure the features and security of the platform granularly
Dashboards provide a visual representation of project data
Todoist, Wrike, Basecamp, Monday, Trello, Asana, Jira, and Trello data can be imported easily
4- Hive tools for project management
Hive simplifies your work in one unified system with configurable project views, dependencies, infinite projects, and dozens of connectors.
Using this software, teams ranging in size from 10 to 1,000 individuals can work together on an array of enterprises and work styles.
Features:
The time spent on tasks and projects will help you estimate the amount of work that needs to be done in the future
You can view tasks and projects according to your preferences, such as date, priority, or assigned team member
With email integrations, you can have incoming messages automatically added to tasks in Hive
5- Zoho Projects tools for project management
Zoho Projects is one of the project management tools which has open-source that can manage projects of all sizes and complexity levels.
There are several features in this app that are similar to those on social networking sites, such as feeds, forums, and debates, and the app is available for both Android and iOS platforms.
Features:
Users can identify potential bottlenecks with Zoho Projects' Gantt charts
Zoho Projects gives managers the ability to allocate resources easily and track their use
Managers can keep track of time spent on different tasks and bill clients accordingly with the app's time-tracking feature
The Project Management Tools Benefits
1- Increasing the Team Efficiency & Productivity of the Team Members
It will improve the overall quality of the project. A good Project Management Tool can help you accomplish this goal.
2- The Ability to Communicate & Collaborate More Effectively with Teams
With all your data in one place, you can easily delegate tasks, tag team members in comments, and share documents.
Even the smallest details and plans about a project can be kept up to date by project management Software.
3- Balanced Management of Resources
For successful project delivery, experienced project managers need a resource management strategy that keeps their teams in tip-top condition without overloading them with work or vice versa.
Resource planning encourages healthier standards of work, so it should not be underestimated.
With the best PM tools, you can easily identify bottlenecks and add more people to the team when needed.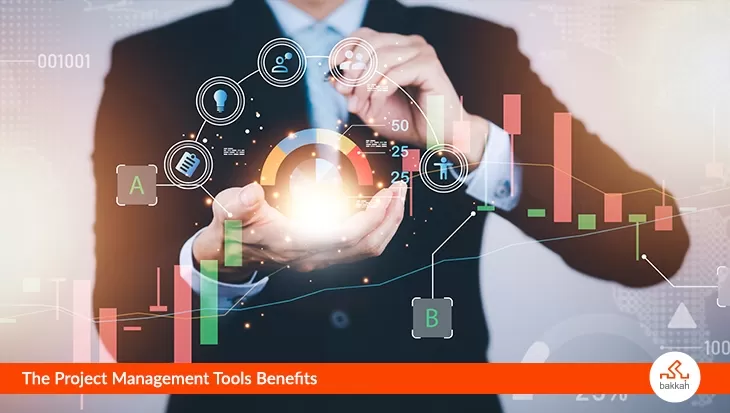 In a nutshell, the right PM Tools can help you collaborate effectively and ensure the success of your projects. Generally speaking, these benefits are capable of overhauling business operations massively.
If companies do not utilize project management software, they will always struggle to meet budgets, scopes, and quality requirements simultaneously.
With Project Management Tools you'll be able to execute projects effectively. You can use it for free right away.