Supply Chain, Production and Logistics Courses
Learning about supply chains and how to manage logistics through supply chain management courses is essential to provide the skills and knowledge that enable employees to organize, direct, monitor, and manage all activities and tasks related to supplies in the organization. Obtaining one of the supply chain certifications enables you to coordinate and cooperate between all parties involved in the supply chain, work on managing warehouses effectively, and work on creating and managing an effective system for the transportation of goods without delay and other skills gained from supply chain management training. Among the supply chain management certification that is recognized in the business world: CLTD, CSCP, and CPIM.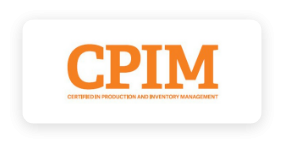 Beginner
---
The Certified in Planning and Inventory Management or the CPIM 8.0 certification represents the latest version of the APICS-certified designation. The CPIM 8.0 certification empowers you to build cross functioning skillset in the Supply Chain domain. Accordingly, the CPIM course is designed to assist you in realizing the main concepts of Supply chain and developing the needed hands-on experience to manage risks and leverage digital processes.
Check Availability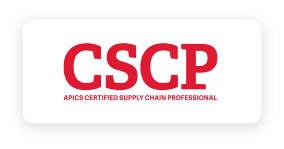 Advanced
---
The ASCM Certified Supply Chain Professional (CSCP) provides a comprehensive body of knowledge, best practices, and standards for those in the supply chain. You gain the skills to effectively manage global supply chain activities that involve suppliers, plants, distributors, and customers located around the world.
Check Availability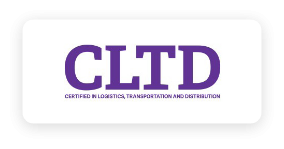 Advanced
---
The Certified in Logistics, Transportation, and Distribution (CLTD) designation provides in-depth knowledge of how to streamline logistics, transportation, and distribution, including order, distribution, and warehouse management.
Check Availability
Testimonials
Customer Testimonials
Our learners are the reason we pursue this noble coaching mission!
We've accompanied our learners all the way during their learning process until they achieved their goal. Every now and then we receive a grateful comment from a previous learner/client praising the professionality of the trainer, course and the material provided during the sessions.
ALHANOUF IBRAHIM ALHAMOUDI