MoP®: Principles, Practices, and Procedures
The Management of Portfolios MoP ® guidance provides advice & examples of how to apply principles, practices, and techniques that help optimize an organization's investment in change alongside its Business as Usual (BAU) work.
This course includes:
Interactive Training Method
100+ Practice Questions
Certified Trainer
Convenient Delivery Option
24/7 Learner Support
Content Designed by Industry Experts
Want a training for a group?
Book your group training and enjoy convenient delivery option.
Register Group
Live Online Training Schedule
What to Expect From This Course
Who Needs this Course
Delivery Method
Exam Details
What to Expect From This Course
MoP® is closely aligned with PRINCE2 and MSP. It helps senior executives and decision-makers to understand how portfolio management can maximize return on investment, and start and sustain transformation.
MoP® (Management of Portfolios) is comprised of principles, techniques, and practices that will assist your organization in the successful adoption of portfolio management.
Foundation
The purpose of the Foundation certification is to confirm that you have sufficient knowledge and understanding to work as an informed member of a Portfolio Office or in a range of portfolio management roles.
Practitioner
The Practitioner certification allows you to demonstrate an understanding of how to apply and tailor the MoP guidance and to analyse portfolio data, documentation and roles in relation in a practical context.
You will be able to advise on the implementation of appropriate practices and techniques, and apply the method to a live portfolio.
Who Needs this Course
The Management of Portfolios MoP® course is aimed at those involved in a range of formal & informal portfolio management roles encompassing investment decision-making, project and program delivery, and benefits realization. It is relevant to all those involved in the selection and delivery of business change initiatives including:
Members of Management Boards and Directors of Change
Senior Responsible Owners (sros)
Portfolio, Programme, Project, Business Change and Benefits managers
Business case writers and
Project appraisers
Delivery Method
Online Training
5 Days
Exam Simulation
Group Activity (Break-out Session) after each lesson
Practice Test
Access to additional References – Glossary/ Recommended Reading/ Syllabus
Material language will be in English
Exam Details
Exam Prerequisite
Foundation:
Practitioner:
To take the MoP Practitioner examination, you must hold a current MoP Foundation certificate.
Exam Format
Foundation
Multiple choice examination questions
50 questions per paper
25 marks required to pass (out of 50 available) - 50%
40 minutes' duration
Closed book.
Practitioner
Objective testing format
Four questions per paper with 20 marks available per question - all question items will be worth one mark, making the total number of marks available per paper 80
40 marks required (out of 80 available) to pass - 50%.
Open book exam. Candidates may use the official printed hard copy of the Management of Portfolios guide. The manual may be annotated and tabulated but no sticky notes and loose leaf papers containing additional notes will be allowed.
Certifications
You must pass the Foundation exam before the Portfolio Management Practitioner exam, either on the same day or separately. If you have previously passed the Foundation exam, you qualify to sit the Practitioner exam without needing to re-sit the Foundation.
If you sit the Portfolio Management Foundation exam only, and pass, you will receive a Foundation examination certificate. However, if you sit both the Management of Portfolios Foundation and Practitioner exams on the same day, and pass both, you will receive a Practitioner examination certificate only.
Course Outline

Introduction about portfolio management
Portfolio management definitions
The portfolio management model
The benefits of portfolio management
Portfolio management misconceptions

Portfolio management and strategic and business planning
Portfolio management and budgeting and resource allocation
Portfolio management and program and project management
Portfolio management and performance management
Portfolio management and corporate governance
Portfolio management and corporate functions

Introducing the portfolio management principles
Portfolio management principle 1: senior management commitment
Portfolio management principle 2: governance alignment
Portfolio management principle 3: strategy alignment
Portfolio management principle 4: portfolio office
Portfolio management principle 5: energized change culture

Introduction to the portfolio management cycles
Why do organizations implement portfolio management?
If there is no defined start, how should portfolio management be implemented?
Planned vs Ad-hoc Approaches
How is progress sustained?
Why do organizational energy link the portfolio management cycles?
portfolio management cycles
Portfolio definition cycle
Portfolio delivery cycle

Portfolio management practice 1: understand
Portfolio management practice 2: categorize
Portfolio management practice 3: prioritize
Portfolio management practice 4: balance
Portfolio management practice 5: plan

Portfolio management practice 6: management control
Portfolio management practice 7: benefits management
Portfolio management practice 8: financial management
Portfolio management practice 9: risk management
Portfolio management practice 10: stakeholder engagement
Portfolio management practice 11: organizational governance
Portfolio management practice 12: resource management
Save Your Priceless Time and Efforts
Bakkah offers all what you need in one place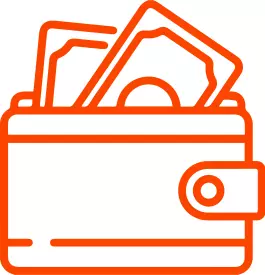 Money Guaranteed
Our payment policy ensures money refund within a specific duration if requested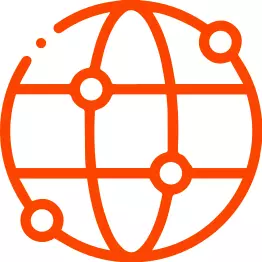 Global Accreditation
Our partners of success are all globally identified as masters in their fields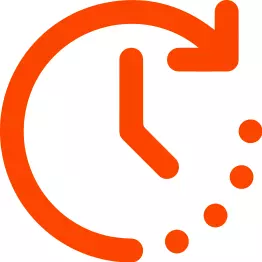 Flexibility in Learning
Flexibility what distinguishes us! Choose your option to learn whenever and wherever you are