M_o_R®: The Management of Risk
The purpose of Management of Risk Course the Foundation and Practitioner certification is to confirm whether you have sufficient understanding of how to apply and tailor MoR in a scenario situation. You should, with suitable direction, be able to start applying an MoR approach to any organizational perspective but may not be sufficiently skilled to do this appropriately for all situations.
This course includes:
Interactive Training Method
100+ Practice Questions
Certified Trainer
Convenient Delivery Option
24/7 Learner Support
Content Designed by Industry Experts
Want a training for a group?
Book your group training and enjoy convenient delivery option.
Register Group
Live Online Training Schedule
What to Expect From This Course
Who Needs this Course
Delivery Method
Exam Details
What to Expect From This Course
The modern organization is faced with increasing volatility, uncertainty, complexity, and ambiguity. M_o_R (Management of Risk) helps you and your organization identify, assess, and control risk at the strategic, programme, project, and operational levels.
The M_o_R guidance shows you how the principles, processes, and techniques can be embedded, reviewed, and applied to your work practices by considering the nature of the objectives at risk. It allows you to make informed, effective decisions about the use of resources and initiating change.
Foundation
The Foundation certification will give you sufficient knowledge and understanding to contribute to the identification, assessment and control of risks across the organization, including how the four elements of the M_o_R framework support corporate governance.
The Foundation certification is also a pre-requisite for the Practitioner
Practitioner
The Practitioner certification allows you to demonstrate you have an understanding of how to apply and tailor M_o_R in a practical context. You should be able to start applying an M_o_R-based risk management approach to any organization challenge.
Who Needs this Course
M_o_R is suitable for any organization or individual seeing the need for guidance on a controlled approach to identification, assessment and control risk at strategic, programme, project and operational perspectives.
The certification is aimed at:
Business Change Managers
Programme and Project Managers
Risk Managers
Business and Programme and Project Support staff and managers
Operational staff and managers
Staff and managers from other disciplines, particularly those responsible for establishing standards and/or integrating them with MoP®portfolio management, MSP® programme management and PRINCE2® project management.
Delivery Method
Online Training
5 Days
Exam Simulation
Group Activity (Break-out Session) after each lesson
Practice Test
Access to additional References – Glossary/ Recommended Reading/ Syllabus
Material language will be in English
Exam Details
Exam Prerequisite
Foundation:
Practitioner:
To take the M_o_R Practitioner examination, you must hold a current M_o_R Foundation certificate.
Exam Format
Foundation:
Multiple choice examination questions
75 questions per paper
Five questions are 'trial questions' and not counted in scores
35 marks required to pass (out of 70 available) - 50%
60 minutes' duration
Closed book.
Practitioner:
Objective testing
Four questions per paper, 20 marks available per question
40 marks required to pass (out of 80 available) - 50%
Three hours' duration
Open book exam. Candidates may use the official printed hard copy of the Management of Risk: Guidance for Practitioners guide together with the ABC Guide Part A Example Techniques guidance document is allowed. The manual may be annotated and tabulated but no sticky notes and loose leaf papers containing additional notes will be allowed.
Certifications
You must pass the Management of Risk Course Foundation exam before the Practitioner exam, either on the same day or separately. If you sit the Foundation examination only and pass, you will receive a Foundation examination certificate.
However, if you take both the Foundation and Practitioner exams on the same day, and pass both, you will receive a Practitioner examination certificate only.
Course Outline

Risk & Risk Management Definitions
The importance of risk management
Corporate governance and internal control
Where and when risk management is applied

Introduction to Risk Management Principles
Principle 1: Aligns with objectives
Principle 2: Fits the context
Principle 3: Engages stakeholders
Principle 4: Provides clear guidance
Principle 5: Informs decision-making
Principle 6: Facilitates continual improvement
Principle 7: Creates a supportive culture
Principle 8: Achieves measurable value

Introduction to risk management approach
Risk management policy
Risk management process guide
Risk management strategy
Risk & issue registers
Risk improvement plan
Risk communication plan
Risk progress report
Relationship between documents

Introduction to the risk management process
Common process barriers
Communication throughout the process
Step 1: Identify - context
Step 1: Identity - identify the risks
Step 2: Assess - estimate
Step 2: Assess - evaluate
Step 3: Plan
Step 4: Implement

Introduction about embedding & reviewing risk management
Embedding the principles
Changing the culture of risk management
Measuring value
Overcoming the common barriers to success
Identifying & establishing opportunities for change

Introduction about the different perspectives in any organization
Strategic perspective
Program perspective
Project perspective
Operational perspective
Achieving measurable value
Integrating risk management across perspectives
Roles & Responsibilities
Save Your Priceless Time and Efforts
Bakkah offers all what you need in one place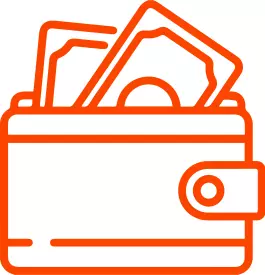 Money Guaranteed
Our payment policy ensures money refund within a specific duration if requested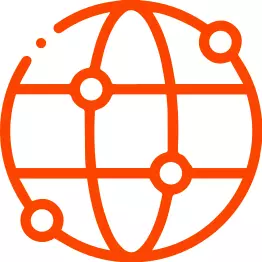 Global Accreditation
Our partners of success are all globally identified as masters in their fields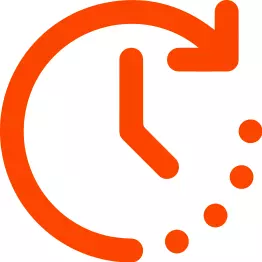 Flexibility in Learning
Flexibility what distinguishes us! Choose your option to learn whenever and wherever you are