What is Business Transformation? - Process And Importance
Written By : Bakkah
23 Jan 2023
Your company's strategic decisions greatly affect how you operate, where you grow, and what kind of performance improvements you can expect. By reimagining your business model, your organization can grow in new directions.
Hence, Business Transformation can determine how this path goes. But first, we need to define the term.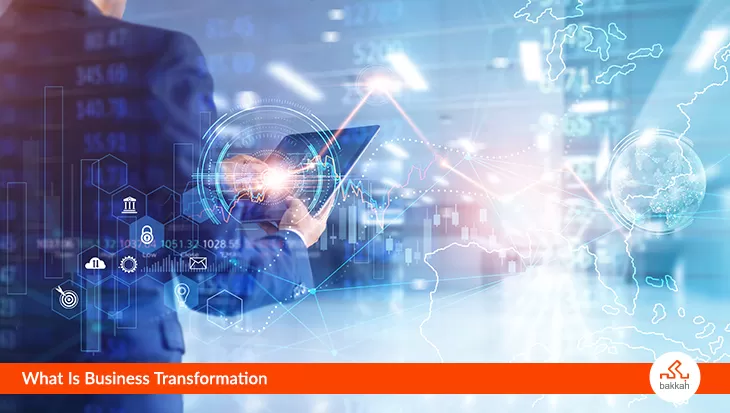 What Is Business Transformation?
Business transformation refers to all processes undertaken to adapt to the market shifts such as operational, financial, cultural, technological, and digital transformations. Business transformation also aims to improve customer satisfaction and reduce costs in addition to generating new value. Business transformation helps companies adapt to changing market conditions, an organization may change the way it works or its overall operations, such as transforming a department or product line.
What is the effect of Business Transformation Factors?
Demonstrated below are the key factors affecting Business Transformation processes:
Transformational Changes:

These can occur in a business due to a competitor's actions.

Technological Advancement:

Businesses strive to stay current with technological advancements while an organization's technology systems may need to be redesigned to cope with market changes.

International Expansion of Businesses

: With the development of technology, businesses tend to expand in new ventures.

Multiple Production Methods and Materials:

Most businesses aim at making their products to maintain a continuously innovative environment.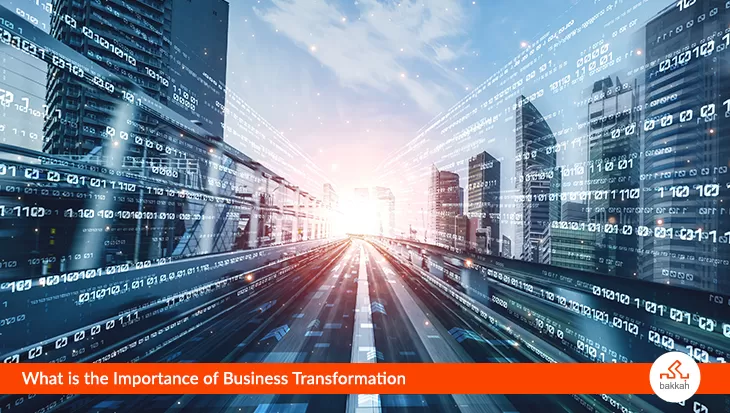 What is the Importance of Business Transformation?
Achieving business success is not easy in the 21st century. Hence, the capabilities of your enterprise must be taken into consideration when making strategic decisions. A properly implemented program, however, can reap several benefits.
Furthermore, if an organization wants to maintain or increase its market shares in the long run, this may be its only option.
Despite its power, business transformation is not possible without the right organizational transformation and strategy.
Strategic transformation can only be achieved by assessing business processes, planning, and implementing changes.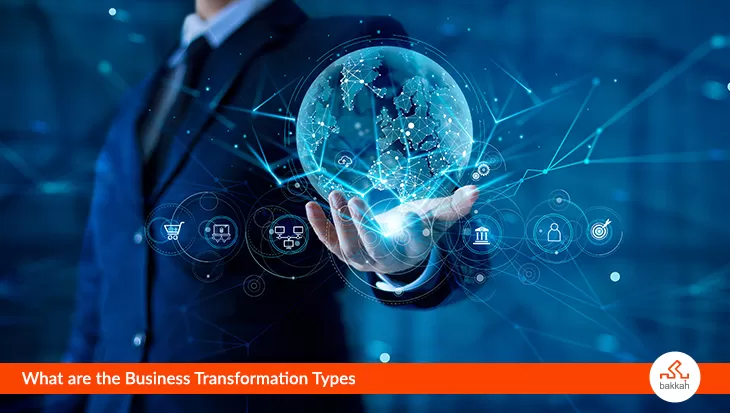 What are the Types of Business Transformation?
Adapting to change or staying competitive may necessitate business transformation.
Regardless of your role within your company's management team, you can enhance your sense of business flexibility and robustness by understanding different types of business transformations.
To transform the organization strategically, here are some stages you should follow. Transformation phases can be arranged as shown below:
Reorienting an organization's culture to reflect its vision and mission and aligning its core values with the organization's strategic objectives.
Organizational Transformation:
To achieve this, a company must redesign its structure and mode of operation. A major focus of this ever-evolving process is employee support and buy-in, which is driven by general management.
Management Transformation:
It is the process through which an organization can undergo a transformative change in its direction, its processes, or in other critical areas is transformational management.
Employee morale is a critical component of transformational leadership's responsibilities during times of change.
A fundamental transformation of a business or organization's processes, competencies, and models to capitalize on a new generation of digital technologies and their accelerating impact on society. Strategic and prioritized approaches are required to address present and future shifts.
Strategic Transformation:
A refocused core is necessary for the Company to become more strategic.
Information Systems Transformation:
Changing an organization's information systems is at the core of business transformation. The term includes all resources related to information management, such as technologies, processes, and personnel.
Through the integration of new technologies, departments can now analyze and share more data than ever before.
Business Processes Transformation:
Adapting to new conditions, requirements, and meeting business objectives is the primary driver of business process transformation.
The company strategy must be aligned with the changes to business processes.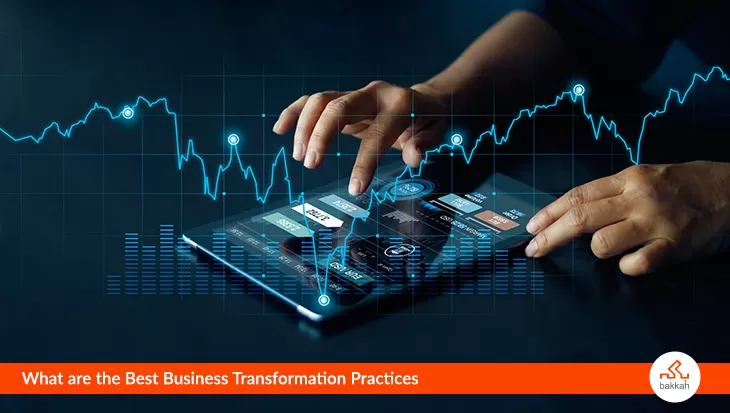 What is Business Transformation Process?
After considering all types of business transformation, it's now obvious why there are many steps in every initiative that aims to change a business. Without proper planning, a business transformation can cause major disruptions and revenue losses for a company.
To help you along the way, we have outlined the key steps of implementing business transformation as shown below:
1. Put a Strategy To Your Business Transformation
Develop a strategy by understanding why the business is undergoing change and what needs to be transformed.

Identify who is involved in the transformation, you can also determine what it involves.
2. Identify the Key elements of the strategy:
Direction.

Issues identification.

Action plan.
3. Establish Leadership
Solid leadership is the foundation for a successful transformation process.

Business leaders need to be visible and come up with creative strategies to turn the business around.

The success of a business transformation depends heavily on leaders' willingness to transform the organization.
4. Identifying the Plan & the Scope
As part of our transformational efforts, we plan and scope our business. This helps us identify and analyze our business needs.

The ability of the business to respond effectively and efficiently to new developments or opportunities, such as technology and emerging business models, is what we measure.
5. Outline the Changes & Identify Them
Identify which processes, perspectives, people, or systems need to be changed within the business.

Your business must be adapted and modified accordingly. The key to achieving change is to set clear objectives and goals.
6. Build resources
A successful business transformation project requires appropriate executive capabilities at every stage.

It's about having the right people, at the right time, in the right roles.
7. Execution of the Business Transformation
With well-trained leaders and clear objectives, you are ready to execute your strategy.

Test your strategy in one department before implementing it across the entire company. As a result, you may be able to increase your chances of success and identify areas that need improving.
8. Start the Integration Process
The integration phase of business processes is one method of achieving an impactful transformation. Its processes enable the seamless performance of business functions.

A complex and lengthy process is involved in embedding and integrating new ways of working and systems into a business.
9. Monitoring
Once you have tested a successful strategy in one department, you can move on to transform other aspects of your business. Business processes, organizational structures, information systems, and management can all be transformed.

Often, the new processes or systems need to be integrated with existing ones. To integrate with current workflows and processes, managers may have to restructure their roles.
To conclude, the process of business transformation might not be just an option for established organizations, but an essential part of long-term growth.
Business transformation opportunities are available to any organization that wants to maximize performance, increase efficiency, and ensure they are still around in five or ten years.
The status quo is not always the best choice. There will always be places, processes, and structures that need updating. Bypassing these improvements often proved shortsighted and detrimental to the organization. You can get the CCMP Certification for change management that will help you in your career.
Any enterprise can maximize its performance and unlock new potential with the help of business architects and a keen eye for innovation.