Top 8 IT Governance Frameworks - What is IT Governance Framework?
Written By : Bakkah
30 Apr 2023
What is IT Governance?
IT Governance refers to the set of processes, policies, and procedures that are used in businesses to ensure that an organization's IT (Information Technology) systems and infrastructures are aligned with the Business's goals and objectives i.e. Mission and vision.
The Process of IT Governance involves the management of IT resources, risks, and performance for the purposes above. It is crucial for modern business management because of organizations reliance on technology in operation that led to risks and challenges related to cybersecurity, data privacy, regulatory compliance, and other issues.
IT Governance typically includes several key components: Strategic alignment, Risk management, Performance measurement, Compliance, and Resource management.
Effective IT Governance can help organizations manage their IT systems and infrastructure more efficiently and effectively, reduce risk, and enhance their overall performance and competitiveness.
IT governance is an important component of corporate governance, which aims to improve IT management and benefit from investment in information technology.
IT governance frameworks enable organizations to effectively manage information technology risks in order to ensure that information technology management work is aligned with organizational goals.
What are IT Governance Frameworks?
IT Governance Framework is the way to identify a specific IT governance way of implementation to help organizations provide a plan for evaluating the performance and effectiveness of their IT governance processes.
It provides insight into the performance of the IT department and clarifies the legal and regulatory procedures required for IT.
IT governance framework helps to:
Clarify IT operations.

Statement of inputs and outputs of operations.

Clarify the main process objectives.

Explanation of performance measurement techniques.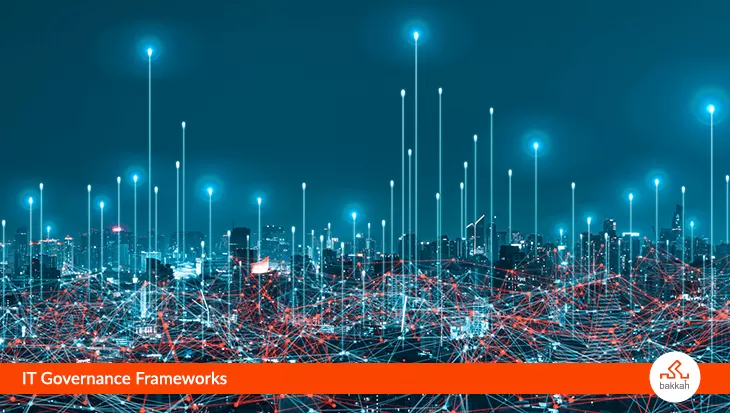 Top 8 IT Governance Frameworks:
Here are the well-known IT governance frameworks for companies and corporates:
1. ITIL Framework For IT Governance
ITIL framework, developed by Axelos, is the most popular and widely used IT Service Management (ITSM) framework, and its latest version, ITIL 4, was released in February 2019.
ITIL is backed by ISO/IEC 20000:2011, which is the international standard for ITSM based on which organizations can obtain independent certification.
ITIL Governance Framework covers important ITSM areas such as:
Service strategy, design, transition, operation, and improvement.

Problems management.

Accident Management.

IT Change Management
The ITIL framework is widely used to be created by default on many ITSM platforms.
2. COBIT Governance Framework
COBIT Framework is one of the top IT Governance frameworks that can be defined as an internationally recognized IT governance control framework that helps organizations meet business challenges in regulatory compliance, and risk management and align their strategy with regulatory objectives.
The latest version of this framework is COBIT 2019, which was released in November 2018 and is based on COBIT 5, introducing new concepts and addressing the latest developments affecting enterprise IT.
Developed by ISACA, the COBIT framework is compatible with other common frameworks, such as CMMI and ITIL.
The COBIT framework focuses on several key areas:
Protection.

Risk Management.

Information Management.
COBIT is a high-level tool that can be used to develop and customize policies, procedures, and processes.
It is not designed for low-level management, so it is useful to resort to other tools for those departments, such as ITIL.
3. VAL IT Governance Framework
VAL IT is an IT governance framework developed by the Institute of Information Technology Governance (ISACA). VAL IT expands and complements COBIT by providing a comprehensive control framework for IT governance.
However, the main difference between the two frameworks is that VALIT focuses on investment decisions and expected profits.
On the other hand, COBIT focuses on the implementation area, for example, is it done the right way.
For management to be effective, it should be supported by senior management, however, leadership support is not enough.
VAL IT supports senior management by providing a comprehensive framework supported by processes and other guidance materials to help management executives understand, discuss and evaluate IT-backed business investments.
4. AS8015-2005 IT Governance Framework:
AS8015-2005 Framework is a technical IT Governance framework developed in Australia and appeared in 2005, it is 12 pages long and includes six principles for effective IT management.
5. CMMI IT Governance Framework:
CMMI IT is an IT governance framework defined as a requirements integration framework, this framework uses a scale of 1 to 5 to understand how an organization performs, matures, and achieves goals over time.
6. FAIR IT Governance Framework:
FAIR is an IT governance framework Known as complete information risk analysis, this framework focuses on cyber security and assessing the risks to which the organization is exposed, then making important decisions for the performance of the organization.
7. ISO/IEC 38500:2015 IT Governance Framework:
ISO/IEC 38500:2015 is an IT Governance Framework that helps people at the top of the organization better understand their legal and ethical obligations in their companies' use of information technology.
8. COSO IT Governance Framework:
COSO is an IT Governance Framework that focuses on more general operations than IT operations and develops a plan to manage risk and reduce the organization's exposure to fraud and theft.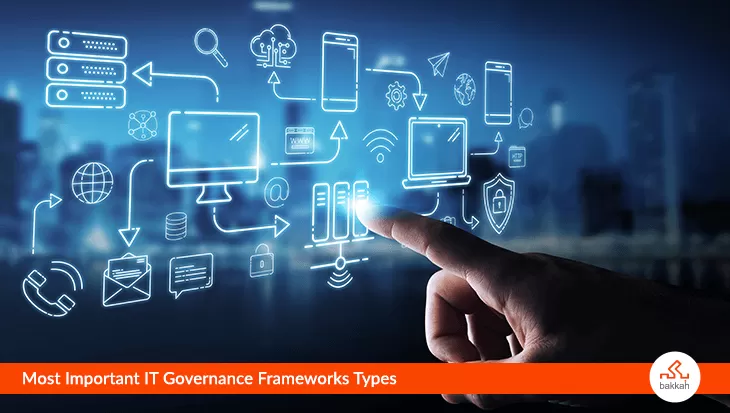 Importance of IT Governance
Most boards of directors, especially family councils, do not attach particular importance to the subject of information technology, mainly because there is no IT governance.
Board members often lack the basic knowledge needed to ask central questions not only about technology risks but also marketing and competitive risks arising from the not use of modern technologies in business.
This responsibility is often left to IT managers, who manage corporate information assets and they are largely unique in decisions and most of the time according to their whims or knowledge that may be limited or inclined.
Therefore, the lack of oversight of IT activities by boards of directors is serious because it exposes the company to the same risks as failure to manage its accounts and assets.
Several international companies have managed this threat and have established special board-level committees to monitor and manage information technology. It committees at the board level worked with their audit, compensation, and governance committees. It became the role of the Technol Governance Committee.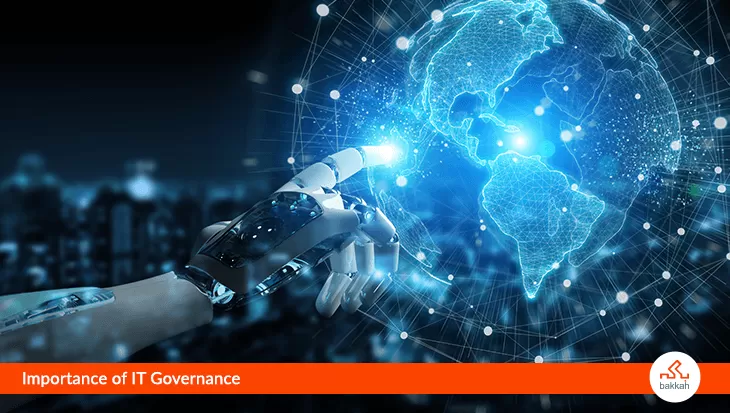 Basic Terms In IT Governance
IT management.

Technological integration of information.

IT controls.

Governance, risk, and compliance.

Reliance from the Governance and Information Technology Foundation.

Information Systems Audit and Control Association.
What is corporate governance?
Corporate governance is a toolkit that enables management and the Board of Directors to deal more effectively with the challenges of managing the company. Corporate governance ensures that companies have appropriate decision-making processes and applicable controls so that the interests of all stakeholders are balanced.
A strong corporate governance framework can help you meet the requirements of laws and regulations such as the DPA (Data Protection Act) 2018 and GDPR.
For example, the General Data Protection Regulation (GDPR) requires data monitors and processors to prove that they comply with the regulation requirements through certain documents, including relevant records, policies, and procedures.
Harnessing IT governance elements will help you create and maintain appropriate policies and procedures to help meet your data privacy requirements.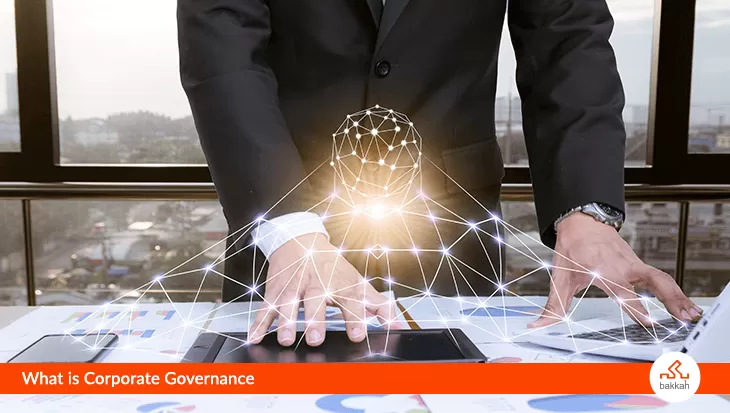 The use of the IT governance frameworks has become necessary to successfully support and manage the IT services provided by the organization.
This article lists the most common frameworks for this supplier-neutral governance that organizations worldwide use to manage governance.
What are the best IT Governance Courses?
There are some of the best IT Governance Courses that could help you in your career:
This article lists the most common frameworks for this supplier-neutral governance that organizations worldwide use to manage governance.