Supply Chain Management Basics And Trends in 2023
Written By : Bakkah
7 May 2023
It is also important to note that while supply chain management has existed for many years, most companies have only focused on their own "four walls." It is rare for businesses to understand, much less manage, the entire chain of activities that ultimately deliver products to their final customers.
What is Supply Chain Management (SCM)?
SCM is an abbreviation of the terms Supply chain management. Supply Chain Management is the management of the flow of goods, data, and finances associated with a product or service. Supply Chain Management is from the procurement of raw materials to the delivery of the product.
There is a difference between Supply Chain Management and logistics. Logistics is only one component of the supply chain. Currently, digitally based SCM systems include materials handling and software for all parties involved in product development, order fulfillment, and information tracking.
Retailers, manufacturers, wholesalers, transportation and logistics providers, and suppliers all fall within this category.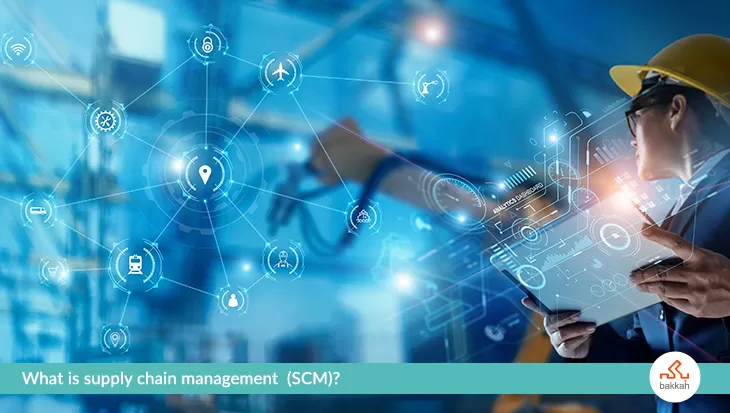 What is Supply Chain Management System?
A supply chain management system coordinates the various activities necessary to produce and deliver goods and services to customers. A supply chain management system helps in designing, farming, manufacturing, packaging, and transporting are all examples of supply chain activities.
There are several aspects of the supply chain systems, such as procurement, product lifecycle management, supply chain planning (including inventory planning and the maintenance of enterprise assets and production lines), logistics (for example, transportation and fleet management), and order management.
Furthermore, SCM may also include activities related to international trade, such as the management of global suppliers and multinational production processes.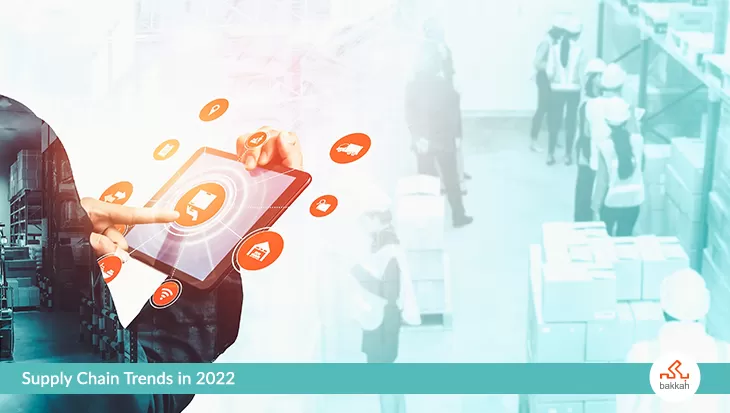 Supply Chain Trends in 2023
Future supply chains what will they look like? Below are a few key supply chain trends for this year.
1. Artificial intelligence and machine learning:
AI and machine learning (ML) will revolutionize supply chain planning by replacing history-based forecasting.
Demand sensing, shaping, orchestration, and supply planning will be transformed by predictive models that rely on AI and machine learning.
In the next few years, artificial intelligence will drive dynamic pricing in the supply chain trends and will be the introduction of new products based on predictive market intelligence.
2. Increased Focus on Sustainability:
Businesses have increased their efforts to increase sustainability in their supply chain trends in response to a growing number of consumers who place emphasis on the environment.
Due to the wide range of ways to improve sustainability, your efforts will need to be tailored to suit your organization's unique requirements.
Sustainability may need to begin at the start of the manufacturing process, or at the start of the supply chain.
3. Using advanced supply chain technology for agile supply chains:
Rapid change is taking place in the technology landscape of supply chain management. Automating processes is essential for keeping up with the pace.
It is imperative for systems and data to be integrated, workers to have new resources, and managers to have a better understanding of the supply chain trends.
Investing in a supply chain optimization platform that can handle all of the above requires considerable investment.
Integrating SCM technology with existing supply chain management systems is crucial for businesses. With robust, two-way data synchronization, all supply chain and business platforms, as well as all team members, are always in sync.
As a result, these are some of the basic elements of supply chain management that help the organization better meet its customers' needs. To ensure sustainable organizational growth, forecasting and distribution must be implemented effectively in a data-driven world.
As the supply chain trends of the future development, it will become a network focused on responsiveness and customer experience rather than a linear system.
There should be an emphasis on adapting every node of the network to the needs of the consumer. Further, it should also consider factors like sourcing, trade policies, mode of shipment, and others.
Core Principles Of Supply Chain Management
The main principle Of Supply Chain Management is that virtually every product that reaches an end user represents the cumulative effort of several organizations. Collectively, these organizations comprise the supply chain. There are six main principles of supply chain management:
Dividing Customers into Groups
Maintaining Differentiation of Products and Delivery on Time
Setting up a Network for Supply Chain Systems
Proper Planning of Market Demand
Creating Cooperation and Commitment with the Supplier Chain
Using Technology in the Supply Chain
Read the full guide of Principles of Supply Chain Management by Bakkah.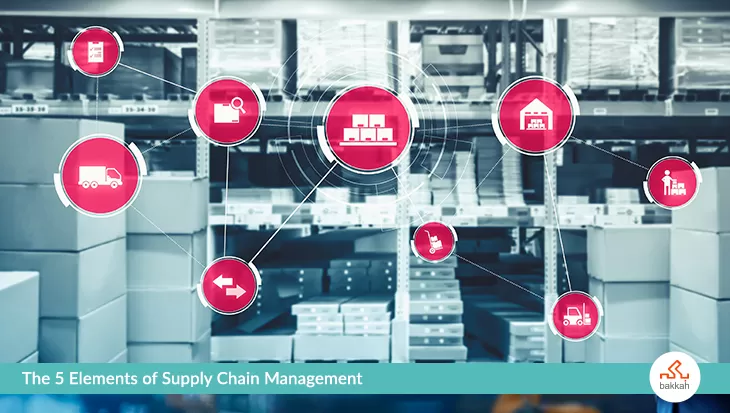 5 Elements of Supply Chain Management
By implementing a smart supply chain strategy that keeps the five main elements of supply chain management in mind, you will be able to improve customer relationships, increase performance, respond faster to customer needs, and provide better support for your business plans.
The 5 elements of supply chain management are as follows:
Planning/Integration

Sourcing

Information & Purchasing

Distribution of Commodities

Return of goods

1- The First Element of Supply Chain Management: Planning / Integration
Throughout your communication, collaboration, and data analysis and storage phases, integration are crucial.
The ability to view your supply chain management activities and details in a single view reduces human error, delays, shortages, and over understocking. It allows you to prepare for and mitigate supply issues.
Consider your technology needs and ensure your choice provides the tools you need to integrate your full supply chain solution.
Your business will be able to evolve and grow as a result of this flexibility.
2- The Second Element of Supply Chain Management: Sourcing
Determine which suppliers will provide the goods and services required to produce the product.
Establish processes for monitoring and managing supplier relationships.
A number of critical processes need to be executed, including ordering, receiving, managing inventory, and authorizing supplier payments.
3- The Third Element of Supply Chain Management: Information & Purchasing
There is no such thing as making something out of nothing.
Materials, supplies, tools, and equipment are all part of the purchasing area of supply chain management.
As a consequence, you are likely to stay ahead of the process so that you will have everything you need on hand well before you need it.
The absence of a skilled purchasing staff could result in running out of materials, delaying production, or overbuying, straining the company's finances.
4- The Fourth Element of Supply Chain Management: Distribution of Commodities
What happens when business commodities reach their intended destinations? Coordinated by distribution.
In the supply chain of command, the distribution division is responsible for the logistics of communication among retailers, wholesalers, and clients.
It is important for these groups to monitor shipments and to know what is needed in-house to produce products, as well as to ensure the products get to the customer on time and in good condition.
5- The Ninth Element of Supply Chain Management: Return of Goods
How do you handle faulty products returned by customers? How should an incident of this kind be handled?
Supply chain's final component 'Return of Goods' addresses these questions. Customer satisfaction is ensured by defining the return process clearly.
Your customer satisfaction ratings will be higher if your return process for faulty products is more efficient.
What are the best Courses in Supply Chain Management?
There are many supply chain management courses that could help you in your career, such as:
The basic principles of Supply Chain Management help obtain goods most efficiently and cost-effectively. Get certified now and make your step forward in your profession through Supply Chain Courses from Bakkah.