Best 10 Business Analysis Books in 2023 - Level-based Books Lists
Written By : Bakkah
16 Jan 2023
Business Analysis is one of the most important success factors for organizations, and it is constantly changing & evolving. Here is a list of the Best Business Analysis Books for all levels. Either if you are a Professional or a Beginner Business Analyst, constant reading in this field keeps you up with new techniques and methodologies. Here are the top 10 Business Analysis Books you could need
The development of every new technology has been made possible by numerous highly respected authors. The more you read, the more up-to-date you will be with new developments in business analysis, and you can continually apply them to every aspect of your work. As you build your business analysis library, it serves as a reminder & a good reference for any questions you may have. The following list includes the best business analysis books relevant to 2022, as well as books that will help organizations improve their ways of working, including agile books & product management books.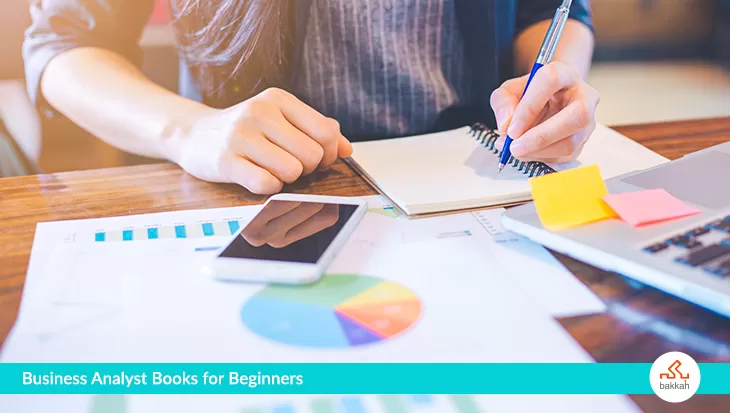 1. A Guide To The Business Analysis Body Of Knowledge
Author: BABOK GUIDE By IIBA
Full Book Title: A Guide To The Business Analysis Body Of Knowledge BABOK GUIDE
BABOK Guide enables you to identify business opportunities, deliver successful organizational change & create business value with your stakeholders.

A standard for business analysis modules describes the skills, deliverables & techniques business analysts require to achieve better business results in six core knowledge areas.

A detailed description of new business analysis techniques that have gained widespread acceptance in the industry.

Updated and revised content in every knowledge area and more!

Whether you are considering starting a career in business analysis, or you are an experienced professional in the field. And you can get back to

The ECBA course

for more elaboration.
2. Writing Effective Use Cases
Author: Alistair Cockburn
Full Book Title: Writing Effective Use Cases Agile Software Development Series
Cockburn begins by answering one of the most basic questions about use cases: "What is a use case?"

Next, he introduces each key element of a use case, including actors, stakeholders, design scope, goals, and scenarios.

Detailed guidelines, formats, and project standards are provided for creating use cases in Writing Effective Use Cases
3. Project Management Absolute Beginner's Guide
Author: Greg Horine - 3rd Edition
If your project management career has just begun, this book is for you. The purpose of this book is to make key project management concepts easy to grasp by disrupting vital activities.
This course provides information on organizing and managing budgets, plans, and teams. The phases are outlined so that you can get started right away.
4. Business Analysis for Dummies
Authors: Kate McGoey, Kupe Kupersmith & Paul Mulvey
Business analysis involves identifying opportunities and addressing challenges and then identifying solutions to achieve those objectives.

Business analysts are responsible for identifying the activities that enable a company to:

determine the problem or opportunity

describe the solutions

describe how it should behave.
BAs are responsible for outlining the steps of the process.
5. Book: 7 Steps to Mastering Business Analysis
Author: Barbara A. Carkenord
As business analysis grows, the role of the business analyst becomes more strategic and tactical.

At the strategic level, the focus is on identifying initiatives that will enable the organization to achieve its goals and understanding the needs of the organization as a whole.

The discipline originated from project management work, such as identifying high-level business requirements, and from systems analysis work, such as defining functional requirements for software behavior.

They communicate business processes, policies, and information systems requirements among stakeholders

Eliciting, analyzing, and communicating the stakeholder's requirements.
6. Business Analyst Books for Advanced Level
If you need to elevate your team's BA skills or you are experienced in Business Analyst, this pile of books will nurture your body of knowledge.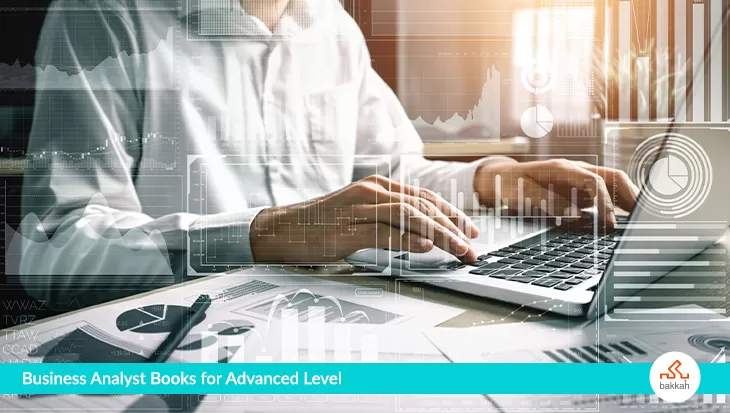 7. Mastering Business Analysis Versatility
Author: Eugenia C. Schmidt
Leading expert Eugenia Schmidt writes this volume in the Business Analysis Professional Development Series for experienced business analysis practitioners & at the intermediate level.
The author tends to address those who wish to master versatility as well as gain advanced leadership skills & capabilities to advance their careers to expert competence.
8. Successful Business Analysis Consulting
Author: Karl Wiegers, PhD
The Business Analysis Professional Development Series, edited by renowned expert and best-selling author, Karl Wiegers, and a group of noteworthy contributors,

The book targeting experienced, advanced-level practitioners in business analysis and project management with

Also provides proven strategies & tips for achieving a fulfilling and financially rewarding career as a consultant from a highly respected internal expert position.
9. The Lean Startup
Author: Eric Reis
The Full Book Title: How Today's Entrepreneurs Use Continuous Innovation to Create Radically Successful Businesses
Using the Lean Startup approach, companies can become more capital efficient and creative as they can leverage human creativity to its full potential. 

This method relies on the lessons learned from lean manufacturing to shorten product development cycles,

measure actual progress without relying on vanity metrics, and learn what customers want by utilizing "validated learning," rapid scientific experimentation, and several counter-intuitive practices.

An organization can adjust its direction with agility by making changes inch by inch, minute by minute.  
10. Business Analysis Agility
Author: James Robertson
The Full Book Title: Delivering Value, Not Just Software 1st Edition
This book tackles the fact that

understanding your customers' needs and solving their problems is the key to delivering real value.

The use of business analysis can assist you in this process and it's important in agile environments today as it's been in the past.

Using an agile approach illustrates how to take risks, adapt to changes, stay flexible, and be quick with Business Analysis Agility.

Robertsons leverage their extensive knowledge of hundreds of projects and organizations to assist you in prioritizing relentlessly.

focusing investments on delivering value, and learning in ways that help you improve your performance.
11. Strategize for Digital Age
Author: Roman Pichler
The Full Book Title: Strategize: Product Strategy & Product Roadmap Practices for Digital Age
Strategize

: Product Strategy and Product Roadmap Practices for the Digital Age helps you develop a winning digital product strategy.

Automize

: Using proven techniques and tools, Roman Pichler shows you how to create effective strategies and actionable roadmaps to maximize your chances of product success.
In the list above, we provide some of the best business analysis books that are relevant for 2022, as well as some books that can assist businesses in improving their processes.
To sum up, a state's economy relies heavily on businesses. Increasing employment opportunities by promoting young entrepreneurs is the best way to ensure a sustainable future for the young calipers.
As they offset their best foot forward, it becomes an attainable goal through business books.
During your initial reading, we recommend beginning with books that introduce business analysis before moving on to those that describe how to use modern practices to gain the utmost benefit before the implementation phases.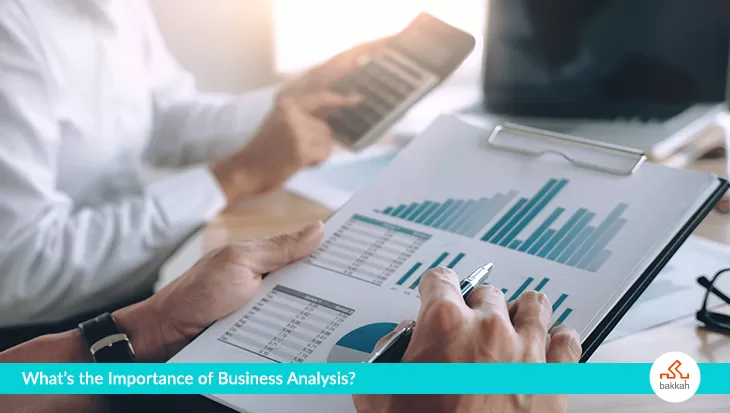 What is the Business Analysis Role?
The organization's needs structure, policies & operations can be understood through business analysis.
And we can define business analysis as a technique used to fitch solutions and help organizations achieve their goals.
The business analysis process can benefit all companies, since every organization, regardless of its size, has areas in which it can improve.
Long-term success is most likely to be achieved by companies that face their issues head-on.
Analyzing a business problem is its primary function: finding the most appropriate solution for the problem at hand. Hence, we gain insights into the project by conducting business analysis.
What are the best Business Analysis Courses?
There are Business Analysis courses and certifications:
What's the Importance of Business Analysis?
The 21st-century business world is characterized by agile and continuous change, due to the fast-paced updates of technological advancements.
Thus, adaptability is essential for businesses so they don't get left behind by innovations that alter our lifestyles on both levels; personal and professional.
Business analysts are ideal for navigating organizations through the tricky terrain of change.

As businesses navigate these changes, they become more robust, competitive, and equipped to deal with the ever-changing digital world.

New marketing strategies and business challenges have been created by technological advancements.

Using business analysis, we can gain a better understanding of the challenges we are facing, thus improving our chances of success.

The use of business analysis can boost an organization's presence in the market, resulting in higher sales and financial returns.

Thus, in the financial market, it's imperative to establish a strong foundation and business structure.
Is there A Risk of Business Analysis Absence?
Business analysis skills have become an asset for every entity. Thus, once organizations realize all these benefits, they will dedicate a whole team of BA calipers. Simply because organizations cannot function without a clear roadmap given based on deep analysis. For instance, there can be significant financial crises inside organizations that never pay attention to the alarming indicators occurring within their workplaces.
Yet, when business analysts are employed & investigate, they report shortcomings, highlight issues, and offer solutions that might eliminate major risks. Moreover, finding alternatives is one of the key roles of business analysts as they direct stakeholders to the best alternatives possible based on explicit indicators.
Therefore, large companies realize the significant role of business analysis within their structure. Here are some handy books that empower your BA team & push them forward for better results.