WHY PMP® certification For PMP Larders?
Written By : Bakkah
7 May 2023
Projects are considered the main revenue stream for any institution; hence institutions search for and attract experienced managers for these projects, nowadays most of these institutions prefer people with accredited certifications in project management to hire, especially those with PMP® certificates.
Even if you have great experience in project management, obtaining such a certificate makes it easier to get a new job with a high income and gives you an advantage over those who don't, in this article, we will talk about the way and the importance of getting a project management certification (PMP)®.
Project management definition
Let's begin with the definition of a project, which is (a set of interrelated tasks planned to be executed in a specific period of time with a specific budget).
Bakkah Inc for training and consulting defines a project as (employing knowledge, skills, tools, and techniques in project activities to obtain the desired results and achieve the planned goals).
WHY PMP® certification?
The most famous and respected international certification in this field.
It was ranked the 4th among the most required certificates in 2006.
A (

PMP

)® holder earns special expertise in managerial sciences.
it's widely demanded worldwide and in the Golf region.
A fundamental requirement for some positions in many places.
Adding it to the CV strengthens it and gives proof that you managed many big projects.
Does PMP® certification increase Salary?
The answer is mostly YES. The most important thing an employee would like to know, does PMP® certification improves the salary.
A certificate holder's median salary in KSA is about 20,000 RSA monthly (mid-2007).
A certificate holder's median salary in the USA and major countries is more than 100.000 USD yearly, which equals 31,000 RSA monthly.
Total Project Management Professional (PMP)® certification holders. The latest statistics published in 2nd Feb 2015 indicate that the total number of project management certification holders is 639,023.
How do I obtain a PMP® certification?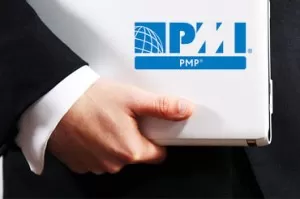 We should distinguish obtaining a project management certification PMP® from attending a PMP® course, attending a PMP® course doesn't qualifies you to get a PMP® certificate, instead, you should apply for the international exam held by (PMI®) institution, and passing it would allow you to obtain the certificate.
Project management professional (PMP)® training course has a great importance in qualifying the trainee and gaining him new skills and knowledge in project management which allows him to easily pass the international exam, the course is mostly 35 hours, and can be registered for and attended in any training center authorized by (PMI®) just like (Bakkah Inc) for training and consultations, which is a registered education center (REP) by project management institute (PMI)®, and it provides both traditional and online training.
Best Project Management Certificates and Courses:
There are several preparation training courses provided by Bakkah. these Project Management Courses are the following:
Risk management Courses And Certifications:
PRINCE2 Courses
Project Management Tools:
Portfolio Management
Bakkah team for training!
Register in the Project management professional (PMP)® training course organized by Bakkah