Level-Based HR Certifications - Professional HR Certifications Full Guide
Written By : Bakkah
16 Jan 2023
HR Certifications are professional titles that demonstrate your knowledge of the field. It usually involves taking a course or passing an exam to become a certified HR professional. HR entails a wide range of professional expertise in staffing, compensation, development & compliance. Professionals can expand their credentials with HR Certifications and improve their professional skills.
Keeping the link between employer and employee forged by human resources brings new challenges every day.
A combination of skills and personal attributes is necessary to succeed in this field. Aside from knowing employment law and statutory regulations, your interpersonal skills are what set you apart from the competition.
The key to retaining talented employees is to have a good understanding of how to read people, recruit, train & most importantly, retain them.
A list of top HR certification programs is presented in this article, as well as an explanation of the advantages of HR courses and their importance for HR Professionals.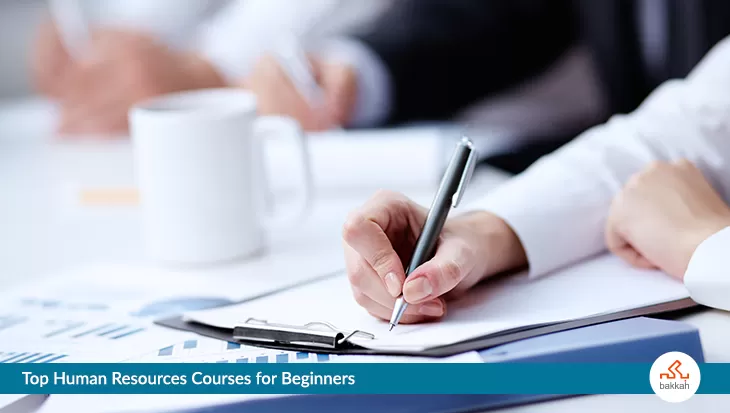 1. aPHRi Course - Professional HR Certification
The HR professional aPHRi Certification is one of the most important HR certification for beginners:
HR professionals

who have just begun their career path in HR and non-HR professionals who are managing people are the two distinct types of people who can benefit from the aPHRi.

As a global, knowledge-based credential, Associate Professional in Human Resources - International

aPHRi aims at certifying

HR professionals

who have demonstrated their ability to showcase essential knowledge in HR.
Who It's For
Entry-level in Human Resources.
Eligibility Criteria:
A knowledge-based credential requires no HR experience.
2. HR Courses By HRCI
There are several HR certificates offered by HRCI:
Courses Overview
The HRCI certification program is one of the top credentialing and educational organizations for

HR professionals.

The offered courses and examinations are the benchmarks for HR rigor and excellence, along with the needed training for

HR professionals.
Who It's For
Both non-HR professionals and HR professionals would need it at the beginning of their careers.
Eligibility Criteria
It does not require any prior HR experience.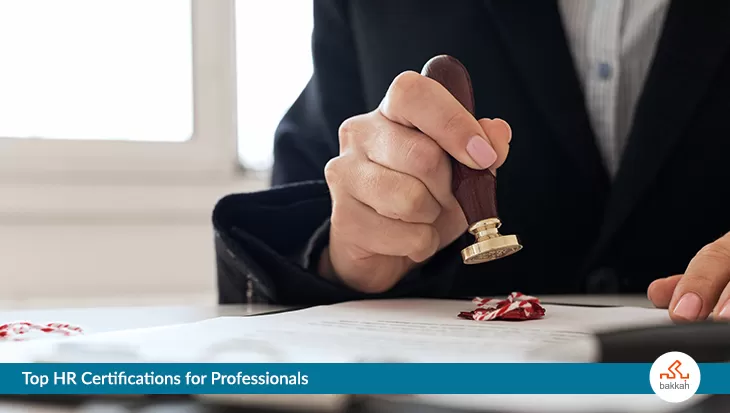 3. Certificate in Human Resources Management - CHRM
The HR certificate based on CHRM theory:
Course Overview
A comprehensive understanding of human resources theory and practice, as well as an understanding of current employer-valued perspectives.

It includes the following core competencies: employee and labor relations, compensation, training and development, health and safety, and human resource management systems.
Who It's For
Full-time or part-time, HR practitioners are candidates for middle-level and senior-level management positions.
Eligibility Criteria
To be eligible to sit for the CHRM exam, applicants must meet specific educational and work experience requirements.
The following criteria must be met:
An undergraduate degree or higher is required.

Hold a Certified Human Resources Professional (CHRP) certification or its equivalent.

A minimum of six years of experience in HRM.

The HRMI Code of Ethics must be adhered to.
To determine eligibility, the HRMI Certification Board will review applicants with less work experience or without CHRP.
4. PHRi Course - Professional HR Certification
The Professional in HR – International course or PHRi is a specialized certification accredited by the HRCI
Course Overview
Professional in Human Resources International -

PHRi Course

is a global, competency-based credential that aims to validate core HR knowledge and skills.

An HR credential indicates a mastery of generally accepted technical and operational principles.

The PHRi certifies your knowledge of HR management from a technical and operational standpoint.

HR professionals

with experience in implementing tactical/logistical-oriented programs should pursue the PHRi.

Practitioners who attain the PHRi certification are expected to assume operational responsibilities for the organization's human resources department.
Who It's For
It targets professional-level practitioners in the human resources field.
Eligibility Criteria
To be qualified for the PHRi, you must meet the following eligibilities:
A minimum of one year's experience in a professional HR role.

A master's degree or its equivalent in another country.

A bachelor's degree, or the global equivalent, or at least four years of professional experience in a human resources position

.
5. HR Management & Analytics Program - HRMA
Course Overview
This course is designed for individuals who have between five and fifteen years of experience, but no prior experience is necessary.

In addition to talent management, compensation, rewards, staffing, and systems of work, the course emphasizes people analytics.
Who It's For
A mid-level and senior-level professionals in human resources or learning and development

Human performance management heads from business units

General managers

Small and medium-sized business owners who oversee talent management

Business performance consultants and professionals
Eligibility Criteria
Bachelor's Degree - Minimum of two years of experience.
6. SPHRi Course - Professional HR Certification
Senior Professional in Human Resources – International SPHRi™ Course is one of the HRCI's certifications for professional-level, internationally-based HR human resource leaders.
Course Overview
Human Resources Certification Institute administers the

SPHRi certification

, which stands for Senior Professional in Human Resources.

The SPHRi certification is one of eight

HR certifications

from HRCI.

It is designed for senior-level human resources professionals involved in strategy and policymaking.
Who It's For
Designed for international HR professionals.
Eligibility Criteria
SPHRi candidates must meet one of the following criteria for education and/or experience:
Following four years of professional HR experience, obtaining a master's degree

Must have five years of professional-level HR experience and a bachelor's degree or global equivalent, or seven years of professional-level HR experience.

Documented knowledge of local employment laws is required for the SPHRi.
7. GPHR Course And Certification
Course Overview
Showcase your understanding of multinational HR responsibilities, including strategies of globalization, as well as HR policies and initiatives that support global growth within an organization.

In a global marketplace, the Global Professional in Human Resources certification recognizes your competencies and skills in managing HR disciplines.
Who It's For
An opportunity for HR professionals who are operating in a global market to validate their skills and knowledge.
Eligibility Criteria
Candidates for the GPHR program must have a combination of formal education and professional experience.

The candidate must possess a master's degree or higher in addition to 2 years of professional experience in human resources.

An undergraduate degree plus three years of professional HR experience, or experience in working at HR on the professional level for four years.
What is the importance of these Professional HR Certifications?
Human Resources Certifications demonstrate your knowledge of industry-standard practices, which can lead to employment, advanced positions, or higher salaries.
An applicant's certification is typically considered by hiring managers when making a hiring decision.

Certified

HR professionals

may be regarded as more trustworthy and confident by their colleagues in the workplace than their non-certified colleagues.

HR-certified professionals have a competitive advantage in most large organizations.

Compared to non-certified HR workers, HR-certified employees may be more motivated and knowledgeable.

Having a certified human resource professional on staff can have a positive impact on an organization's financial situation.

In addition, certified

HR professionals

have the potential to impact their organization positively due to the acquired capabilities they learn through their top

Human Resources Certifications.
To sum up, HR courses provide knowledge, skills, and talents that can be applied across platforms, business types, and sectors. Any organization must have a strong human resources department and the right management overseeing personnel.
The top institutes offer certificates of completion when you complete HR Courses. By gaining this recognition, you'll be able to boost your CV and increase your chances of becoming the in-demand HR professional, you wish for.
Human resource management courses offer you the most promising career opportunities, which is why you should take one. There will be a huge demand for talented professionals in this sector due to the sector's exponential growth, according to several reports.