10 Things you need to know before starting up a business - Infographic
Written By : Bakkah
30 Jan 2023
10 Things you need to know before starting up a business - Infographic
1- Have faith that you will succeed.
2- Make partnerships.
3- Be ready for social obstacles.
4- Start now, don't be perfect.
5- Always make sure your business is win-win.
6- Have a competitive advantage.
7- Compete and complete in your industry.
8- Motivate and celebrate with your team.
9- Innovate and continuously improve.
10- Give back (Social Responsibility).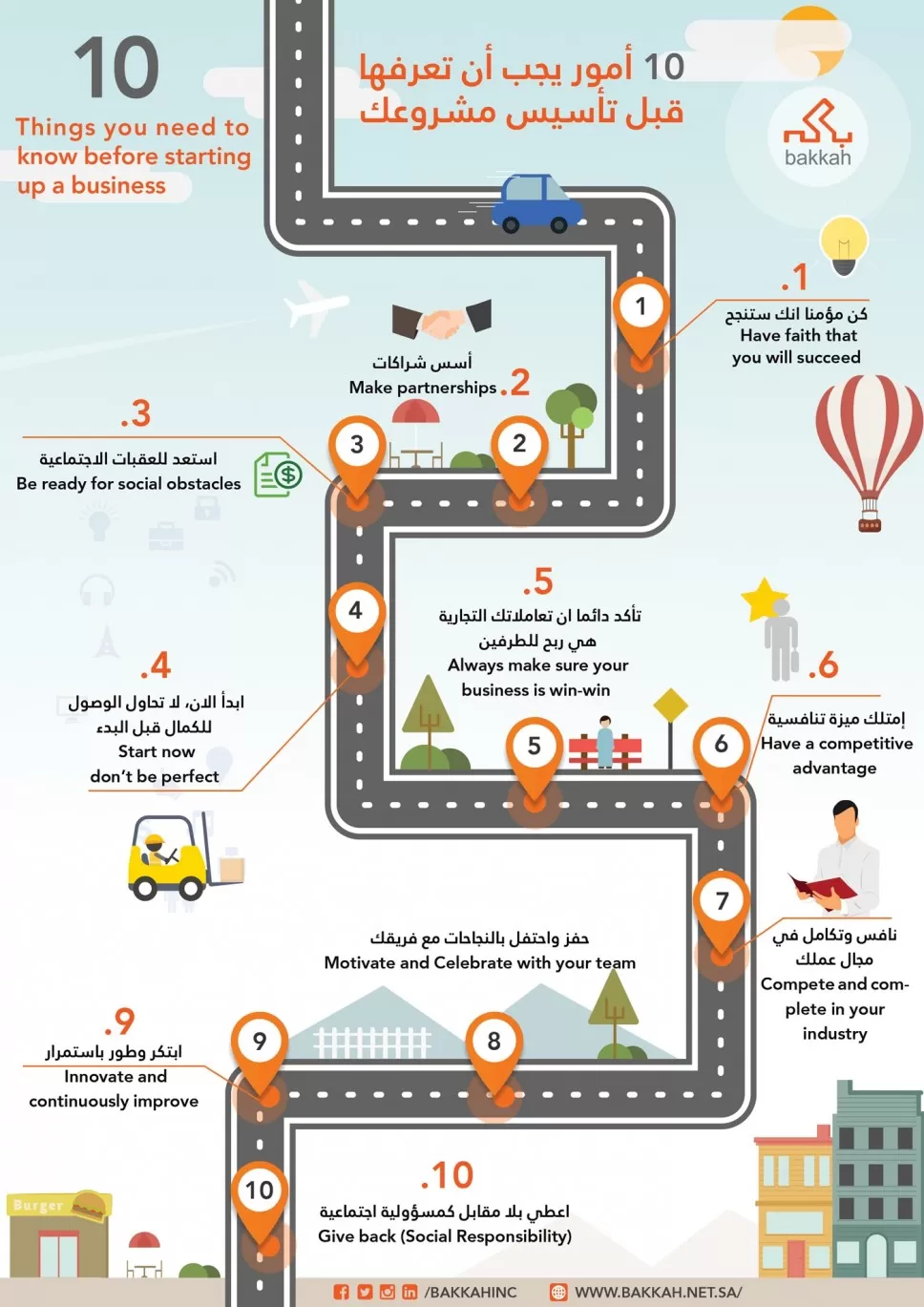 Bakkah team for learning and consulting
Here also the best courses to help you manage your business:
Contact us to get special services and start up a business Reach us!