Bakkah Learning Magazine, Eighth Issue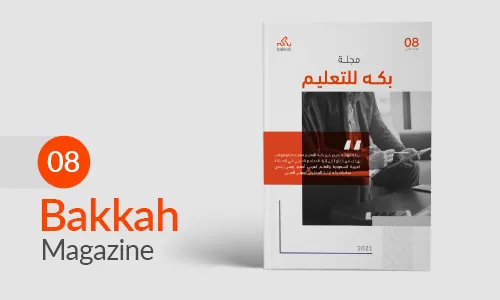 Bakkah Learning Magazine, Eighth Issue
In this issue of Bakkah Learning Magazine, we enhance the Professional Arabic content by addressing topics related to Business Analysis, Supply Chain, and Project Management. Read more and learn about the organization's success roadmap with us!
Date: 30-11-2021
Description
Bakkah Learning Magazine is one of Bakkah's initiatives to enrich the professional Arabic content. It is a professional magazine that contains several topics with which we seek to enrich the professional community in the Kingdom of Saudi Arabia and the Arab world.
Bakkah Learning Magazine - Eighth Issue
In this issue of Bakkah Learning Magazine we have collected the information you need to know about:
- Business Analyst Skills & Responsibilities
- Service Level Agreement
- Project Management Process Groups
Our goal from Bakkah Learning Magazine is to raise awareness of the important role each and every part has within an organization, and how effective management can help improve this role, paving the way for the organizations to prosper by achieving the vision and developing a tight strategy.